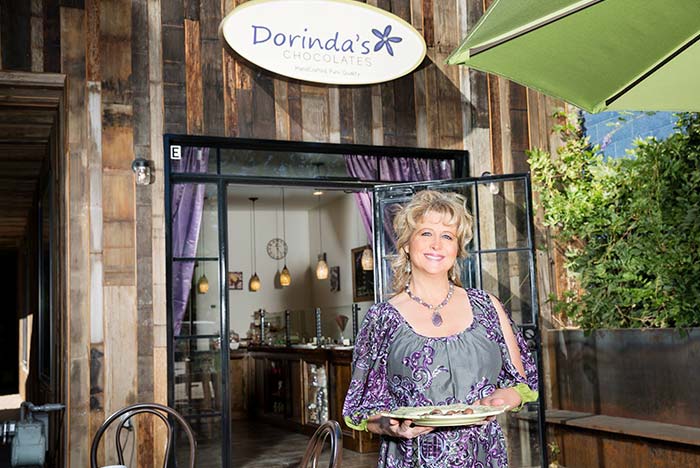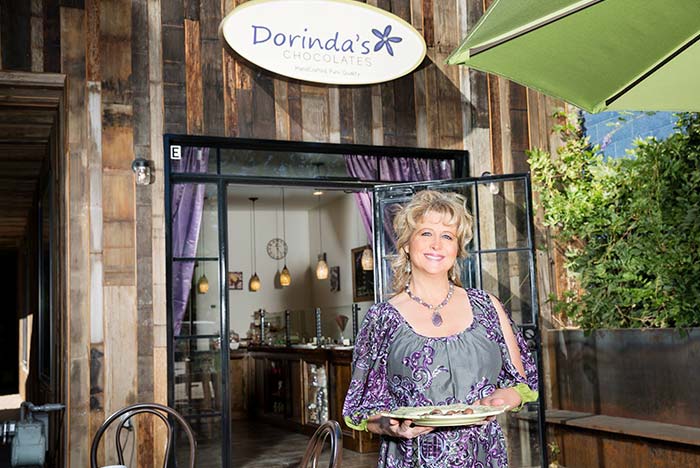 Dorinda Vance's first foray into chocolate was hand making chocolate-covered cherries for her family as a 12-year-old. Dorinda and her husband, Thom, have lived in Truckee for 25 years and have raised their four boys here. After she finished home-schooling her boys, Dorinda had time to revisit that early passion of making chocolates. She took chocolate-making classes online, learned about the science behind quality chocolate and began to experiment. She started selling her confections out of her car and slowly grew the company into what it is today.

Dorinda had a storefront in Truckee in 2008 before moving operations to Reno. Making a full circle, the current and newest location opened in Truckee in December 2022. A master woodcrafter, Thom built the beautiful truffle cases, cabinets and displays for all of Dorinda's retail stores.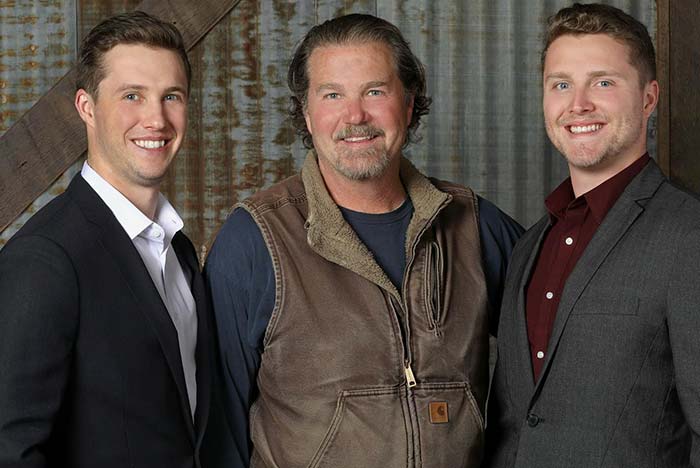 Two of their sons are part of the family business. Dustin Vance runs the Reno chocolate factory, where all the family products are made, and the two Dorinda's Chocolates retail locations in Reno. While Dorinda created most of the chocolate recipes at Dorinda's, Dustin has added a few to the ever-growing menu. Dillon Vance operates Rolled Mountain Creamery out of the two Reno storefronts, with his ice cream sandwiches also available at the Truckee chocolate store that his mom operates.

For Dorinda's part you can rest assured she's cooking up something new, as she's apt to do. In the meantime, you will find her in Downtown Truckee, either in Dorinda's Chocolates & Essentials or Tahoe Oil & Spice. The easiest way to know which store Dorinda is in is by looking for Greta, her Bernese Mountain Dog and work partner.